About Turbo
Our guiding philosophy - "There lives inside each of us a genius, a power, a capacity - an untapped potential. This possibility for being and becoming is seen in the shadows of our past achievements - the mist of our dreams and aspirations. We tap our potential by gaining confidence from our achievements, accepting responsibility for our present and committing to our goals."
If you relate to this philosophy and believe that your single most important resource is your human resource, then it is time for us to get acquainted.
Mission:
Empowering Your Team to Ensure Continuous Improvement results in the highest possible quality, lowest effective cost, and quickest customer-response time. Turbo Leadership Systems achieves these results by providing results-oriented LAB learning experiences that enhance the participant's life and directly impacts job performance. Our commitment is to support your intention of creating a learning organization. Founded in 1985 by Larry W. Dennis, Sr., Turbo Leadership Systems is an executive team building and leadership skills development organization. Turbo Leadership Systems has worked closely for 24 years with management teams of over 200 client companies in manufacturing, guest services, distribution and construction businesses.
We are proud of our client list with many notable companies, including Cascade Corporation, G.I. Joe's, Fred Meyer, Pence Kelly Construction, Adec, Sunbelt Rentals, Cascade Acoustics, Hamilton Construction, Hoffman Construction, Jubitz Truck Plaza, Food Services of America, Hampton Lumber mills, SD Deacon, Cascade Container, Bassitt Auto, Consolidated Supply Company, Schnitzer Steel, SP Newsprint, Apollo Inc, Wildish Companies, Longview Fibre Company, The Collins Companies, Tembec, AbitibiBowater, C&S Fire Safe Services, JDC Homes, and Coordinated Resources Group.
Our History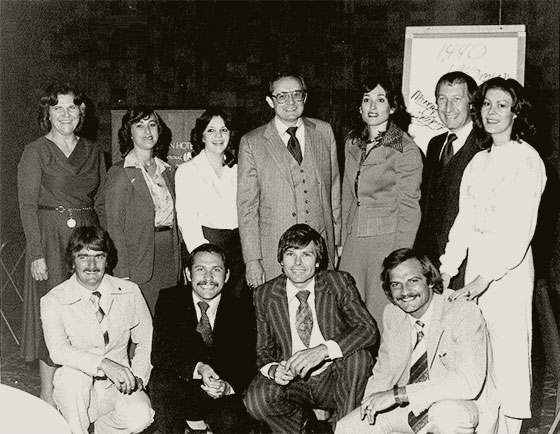 A part of our history:
Larry W. Dennis in Johannesburg, South Africa With Terry Ostrowiak's Team at the Carlton Hotel Summer 1981