15 Principles of Engaging Leadership - $19.95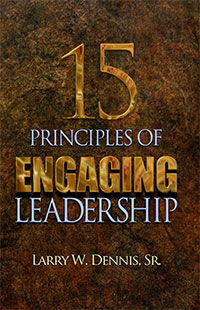 In 240 pages, Larry provides the insights and tools you need to bring out the best in your team. You'll learn how to inspire team members to maximize their contributions and secure their enthusiastic commitment so results exceed your highest expectations.
Repeat Business - $9.95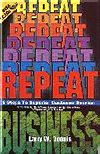 Repeat Business tells you how in straightforward, plain language and colorful anecdotes how to treat people so they will keep coming back as satisfied customers. Written by the author who has trained more than 100,000 business managers in the United States, Africa, Italy, Canada, and Great Britain, Repeat Business has been hailed as the business success book for the 21st Century.
Empowering Leadership - $24.95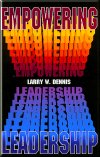 The Leaders Success Book for the 21st Century. Empowering Leadership tells you in straightforward, plain language and over 270 colorful anecdotes how to develop leadership that empowers others to peak performance.
› no longer in print
How To Turbo Charge You - $14.95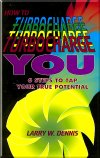 This can be the greatest year of your life. You can experience a sense of self-direction, a sense of being in the driver's seat. How to Turbocharge You shows you how to apply a 6-step process to maximize your full potential and leverage off of your successes to make the rest of your life one of steady, upward progression.
InFormation - $19.95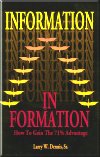 Increase your team's performance by 71% and do it NOW! InFormation equips your team with the same advantage a flock of geese takes for granted. By following the tested guidelines outlined in this authentic resource book, your organization will fly farther, faster, and with no additional effort, keeping you out in front.
Making Moments Matter - $16.95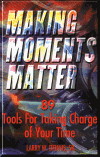 Making Moments Matter provides powerful time management tools to help you become more organized and productive in your professional and personal lives. 89 time management tools provide insight into how to make the most of every precious minute of every day.
The Great Baseball Cap - $9.95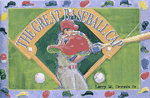 "I just kept visualizing this baseball cap" during a mediation session, Dennis says. "That night I grabbed a yellow legal pad and basically wrote the entire story."
Motorcycle Meditations - $19.95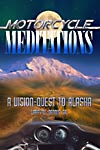 The process of taking touring trips on his motorcycle has been a spiritual adventure that Larry has chronicled in his book "Motorcycle Meditations, A Vision Quest to Alaska". The book captures the heart and soul of motorcycling as well as the Zen of the riding experience.
15 Leadership Principles and Ronald Reagan - $19.95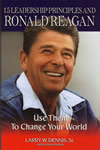 Thinking about what President Reagan meant to me, to our country, and to the world in which we live led me to write this book. Based on over three decades of training managers to be empowering leaders, I have written about maximizing your potential and leading others to help them maximize their potential.
The Leadership of Language Communicating for Results - $19.95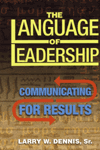 The Language of Leadership - Communicating For Results - For leaders who want to successfully communicate their ideas; provides a new definition of "communication". You are given very specific guidelines for all communication - selling ideas, running meetings, listening, acknowledgement, asking questions, on-the-job training, coaching, correcting, and more. Over 100 real life examples from leaders like you make the concepts easy to understand and apply. Communication is the core skill required to successfully maximize the value of all resources. The Language of Leadership provides you with specific insights on how to improve your communication and provide the feedback that ensures improved performance and morale.