Client References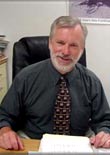 Larry thank you for your extraordinary effectiveness in helping us create the synergistic teamwork that we have been striving for between our stores and the departments within our stores.
As a successful thirty-year grocer, we have seen many changes in the marketplace and have been successful in adapting to those changes. The changes and competition are now coming at a rate of speed, which is unmatched in the last thirty years. For us to successfully meet the challenges of this more discriminating customer in an increasingly competitive environment, it is essential that we eliminate any vestiges of unhealthy competition between our managers and that we create open, supportive, synergistic teamwork. The average tenure on our senior team in the grocery business is eighteen years. This experience and history is something that we are very proud of. This depth of understanding of the business gives us a unique advantage. At the same time, creating change within a management team with this kind of experience with an average of 15 years working together is a pretty big assignment. Your effectiveness in helping us reconfigure how we relate to, communicate with and respectively work with each other exceeded our highest expectations.
We feel very confident about our ability to not only successfully compete for our market share but to expand our market share with new approaches to meeting market needs.
Thank you again, we look forward to your continuing help as we explore additional ways to help all of our managers grow and expand their capabilities to meet our customer's needs. Sincerely,
Gale Lasko
Lamb's Thriftway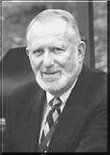 "I have been an enthusiastic supporter of Turbo Leadership Systems Leadership Development Lab since I took the Lab myself to support two of our estimators in going through the 3 month program back in 1992. I was pleased with their development and was encouraged by what I learned personally.
W.G. Moe & Sons is committed to the growth of the people who are the leadership core of our company. Since 1992, we have sent Project Managers, Mechanics, shop managers, and foremen, totaling 17, and have been extremely pleased with their growth. This program reinforces their awareness of our message and gives them the tools to work together for the common goal of our company. The key ingredient I see from the service Turbo Leadership Systems gives our employees is awareness. Awareness of our customer base, our company values, and the ability to work through those areas of concern with the tools to do so. I am proud of our association with Larry Dennis' Turbo Leadership Systems and recommend them highly.
Bill Moe
C.O.O.
W.G Moe and Sons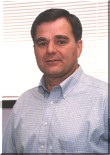 "Since we began working with Turbo Leadership Systems, we have found ways to secure a level of teamwork which has resulted in improved processes and reductions in material costs. Plant inventory turns have improved by over 27%, and bottom line, profits are 48% higher than last year.
If you're interested in finding ways to tap your most important resource, gain the creativity and full engagement of your employees, Turbo can help you."
Clint Blunier, Plant Manager
Cascade Corporation, Springfield Ohio
February 21, 2000
It has been three years since we began first training with Turbo-management and just over 18 months since our last group graduated from the course. As you are aware in those three years our sales and profits at this location are up over 40%. A statistic that is equally important, if not more significant to me, is our success over the past years has provided the opportunity for us to promote nine of the twenty one employees who have graduated from your course. Truly, your pledge that Turbo training would provide benefits to the company as well as enrich the lives of the attendees has been realized.
As always thank you for helping "lead" us to success.
Clint Blunier
Plant Manager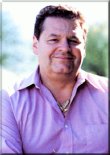 "People are working together better; showing respect and understanding for other people's jobs...Meetings are more productive...Employees have more self-confidence and pride in their jobs. Turbo Leadership has jump-started East Side Plating in six months to a point we have been trying internally to achieve for the last five years."
Jimmy Thibodeau, President
East Side Plating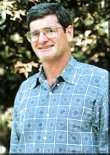 "Through Turbo processes, we discovered a 'big wall.' Individually we could not penetrate the wall; collectively, we were able to break through...We discovered the secrets to team-building inside our company, and that to really be the best, you must build interrelationships, not just 'do the job'."
David Snodgrass, President
Dennis' Seven Dees Landscaping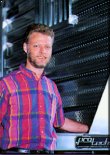 "We at Pro-Tech are experiencing great things as a result of our Turbo Leadership training...We have seen an increase in teamwork and everyone is even more committed to satisfying our customers...The time we spent with you caused us to refocus our vision not only on where we are, but more importantly on where we will be going!"
David Wager, General Manager
Pro-Tech Industries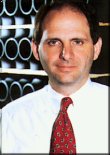 "The organization is now dealing with problems -- not personalities. There has been a dramatic change in the communications between departments; barriers/walls have come down. There is now a genuine sense that we have come together as a very strong team."
Pat Benavides, General Manager
Tube Forgings of America

FEATURED SPEAKER OF THE WEEK
Leadership's Role in Building a High Performance Team, Larry Dennis, Business Journal Columnist
Larry Dennis began his remarks referring to the story of the Rotarian's spouse who collected $30,000 to assist with the project in Ethiopia as a perfect example of empowering leadership. Describing himself as a fanatical optimist and sometimes paying the price for his views, Dennis foresees communities of the future to stretch across oceans and borders to accomplish great things in the world.
"Rotarians," he opined, "are way ahead of it when it comes to empowering leadership." He likened this new leadership style to rowers being in perfect synch, giving the skull the ability to lift out of the water and perform way beyond what any one oar pusher could accomplish. He also gave the example of two horses being able to pull more than double what each of them can pull separately.
"Any one of you who doesn't have your mission statement memorized," Dennis predicted, "will have a hard time of it in achieving the goals of your organization." Synergism is the ability of companies and teams in companies to far exceed the sum of their parts in productivity and achievement. "Making money is how we keep score, not what we do; it's how we stay in the game, it's not our mission."
Dennis contends that a mission leads to values, something we need to think and talk about because society is pluralistic and not agreed on the same values. He thanked Rotary for modeling volunteerism for the rest of the world.
"This Week" Magazine
"I experienced immediate results in my sales revenue after the first lab session. By the end of the course my sales revenue had increased 40%...I was able to see results weekly...Turbo Sales Systems truly demonstrated to me that life is most rewarding when one acts outside of his or her comfort zone."
Lynn Thurik
Sales Representative
Flightcraft, Inc.
"Newer representatives gained gained confidence while the experienced representative learned fresh approaches to their sales challenges."
James. P. Foreman
General Manager
Surety Life
"Absolutely dynamic...extremely effective for the person just starting out in sales or the veteran. Superb, down to earth, practical ideas that work for the Telephone, Approach, and the Interview process. "I highly recommend this Course-A must for the person who wants to be more effective and successful."
J. Robert Neumann
Regional Director
Northwest Broadcasting Company
"My Sales Manager, Dale Carpenter, and I have over 30 years radio experience. We have worked at transferring to our sales people the benefit of our background and experience. With TLS Sales System, you were able to help our sales representatives capitalize on the training we had already give them."
Gary Myhre
General Manager-KFFM Radio
Gilson-Ayers, Inc.
"From the first time I saw you do an inspirational talk for my sales staff, over twelve years ago, I realized that you were committed to excellence and that your enthusiasm and awareness of sales techniques would only grow. As you trained my salespeople they returned more skilled at the mental art of selling."
Jim Ayers
Owner/President
The King's Roofing Company
Before Turbo, The King's Roofing management was a group of over-achievers who were frustrated and slowly burning out because of a lack of teamwork in our company. Larry's approach in the retreat is to honestly face the problems we each have and not be afraid to confront these problems in a group setting. But the structure and atmosphere that was generated by the process strongly pulled us together in problem solving, so each member began to feel a responsibility to lift the other one's burdens.
As a business owner for twenty-five years, I have gotten a little cynical about the word "teamwork" because I have seen organizations use it as a buzzword instead of them really practicing it. At the retreat, however, we experienced teamwork in a real way, and it has had an amazing effect on our management. In the last two months, I have seen individual's attitudes change dramatically in a way I didn't think possible. The changes in our management team have also affected our work groups, as we have applied Turbo's principles there also.
My wife and I are involved in ballroom dancing together and dance gives you an appreciation for the words "lead" and "follow". What a feeling it is to lead a partner who is skilled and responsive in following your steps. What a wearisome battle it is to lead a partner who has his/her own agenda! I feel that I had lost the ability to truly lead our company, but now I have regained it. This one thing is my greatest reward from Turbo's influence on The King's Roofing Company.
Sincerely yours,
Jan Weinstein