Construction Partnering

"Putting The Hand Shake Back Into Construction"
What It Is
Partnering is a fundamentally different view of how all members of the construction team can work together. There is a strong orientation away from confrontation to that of creative cooperation.
Partnering is a proactive process used to overcome the adversarial relationships that have built up among contractors and owners over the years. E.I. duPont de Nemours & Co., Inc., is given credit by many as the initiator of the practice in private sector construction. The U.S. Army Corps of Engineers has lead the way in the public sector.
How It Works
Currently, most successful working relationships on construction projects are a matter of luck. Through the partnering process, owners and contractors increase the odds of achieving a truthful and productive contract relationship.
The partnering process focuses on developing a project team of "stakeholders" united by a common mission and objective.
Partnering is a process which responds to the need for building trusting relationships on the project. Trust is essential in a service business. Without it, the construction project slows to an unacceptable pace, inspection costs go up, quality suffers, margins decline and disputes often lead to claims and litigation. No one wins. Partnering develops this essential trust.
Why Is It Important
Whatever your role on the Building Team -- Architect, Engineer, Contractor or Owner -- you need to initiate the partnering concept on your next project! It is the way your project will be most successful in the 21st century.
Partnering's direct benefits to you include:
Reduced Litigation Expense
Lower Risk of Cost Overruns and Delays
Lower Administration Costs
Expeditious Decision-Making
Reduced Defensive Case Building
Better Cost Control
Increased Opportunity for Innovation
Less Stress
Less Rework
Higher Quality Project
Fun Put Back in Your Work
Facilitated Events:
This is a list of Partnering projects facilitated over the last ten years including the Oregon Department of Transportation, California Transportation Department, and other public agencies and private corporations.
| | |
| --- | --- |
| ODOT/Yaquina Bay | December 1991 |
| ODOT/Yaquina Bay Follow-up | February 1993 |
| ODOT/Yaquina Bay Follow-up | March 1994 |
| ODOT/Depot Bay | October 1993 |
| ODOT/Cedar Hills Interchange | January 1994 |
| ODOT/Highland (Zoo) Interchange | January 1994 |
| ODOT/Highland (Zoo) Interchange-Follow-up | February 1994 |
| ODOT/Murphy Road-Lava Butte (Mid Sec) | February 1994 |
| CALTRAN - California Dept. of Transportation Highway | April 1994 |
| Federal Highway Admin. -- Canyonville-Tiller Highway | October 1991 |
| City of Camas | November 1991 |
| OHSU -- Oregon Health Science University Expansion Wing | June 1994 |
| City of Portland -- Columbia Blvd Wastewater Treatment Plant | June 1994 |
| 400 SW Sixth Bldg. | July 1992 |
| Hewlett Packard/Bldg. #7 | June 1992 |
| Hewlett Packard/IDC | April 1993 |
| Hewlett Packard/Bldg. #11 | March 1994 |
| Blue Cross/Blue Shield | May 1993 |
| U.S. Forest Service, Atlanta, GA (1996 Olympics White Water Canoeing) | Sept.1994 |
| U.S Forest Service, Portland, OR (Johntson Ridge Observatory, Mt. St. Helens) | Oct. 1994 |
| GSA/FPS - Regional Emergency Mgt. Control Centers (Philadelphia) | Nov. 1994 |
| Hewlett Packard, Fast Fabrication Building | Dec. 1994 |
| GSA/FPS -.Regional Emergency Mgt. Control Centers (Denver) | May 1995 |
| City of Tigard 3.5 MG Menlor Reservoir | Sept. 1997 |
| City of Portland Hawthorne Blvd. Sewer Construction | April 1998 |
| BES Sewer System Rehabilitation Final Design 2011 Project | 2011 |
BES Sewer System Rehabilitation Final Design 2011 Project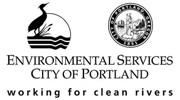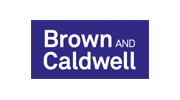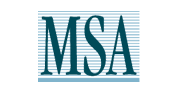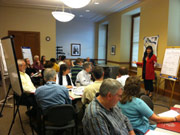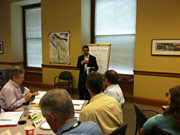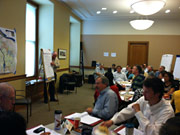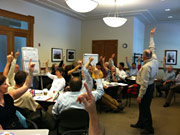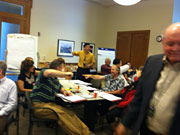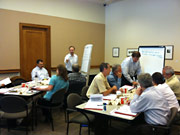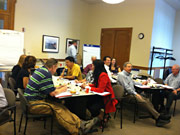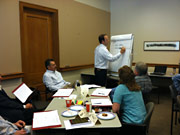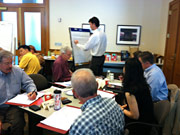 ODOT - RL Coats Co.
Murphy Road - Lava Butte (Middle Section) - 1994