AcSELLerators
Customer Service Lab™ (CSL) - "Superior customer experience"
Your customer service associates develop the skills to make their work more rewarding - greeting the customer, asking questions, selling benefits, handling complaints, and expressing gratitude. Your customers see you as reliable, responsive and resourceful, going the extra mile to exceed their expectations. You see your repeat business and average ticket grow as your customer satisfaction scores improve.
Turbo Sales System™ (TSS) - "Professional selling"
Through improved skills and a clearer understanding of the buyers decision-making process, your salespeople attain greater success. Drill-for-skills on first impressions, determining need, selling benefits, using evidence, answering objections and getting action results in increased sales. These skills are honed over ten weeks through participation and application in day-to-day selling.

Experience Dramatically Improved SALES PERFORMANCE
Your sales increase without adding advertising dollars, travel, territory, products or hours to your current activities. The Turbo Sales System (TSS) tunes up your sales skills, motivation, and organizational abilities. TSS dramatically improves your effectiveness just as modern high-performance engines take advantage of the added power of a turbocharger.
Open sales effectively!
Overcome prospect resistance!
Shorten your sales cycle!
Increase your sales!
Build strong client relationships!
Secure more repeat and referral business!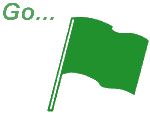 Beyond Prospect Resistance
Preoccupation:

Our prospects have more on their minds than us, our product, service, and company. Breaking this preoccupation and securing favorable attention requires preparation that focuses on the needs, problems and desires of the customer and how our proposal will help solve their concerns.

Indifference:

You must develop a strategy to arouse interest. Ask thought-provoking questions that arouse curiosity. Create disturbances. Cause excitement or discomfort. Ask questions that clarify in the mind of the prospect the scope, complexity, and cost of the problem that they are experiencing. You must be prepared to promise specific, tailored, dramatic improvements.

Skepticism:

Too often sales presentations are full of technical jargon, cold facts, and features. The true professional is skilled in effectively verbalizing exactly how the feature, fact, and/or technical attribute will solve the specific problems the prospect revealed. Professionals never take the cavalier attitude "If I said it, it must be true." The professional backs up all important benefits with evidence-evidence that is so convincing that all reasonable doubt is removed and skepticism is replaced with conviction!

Passivity:

Passivity must be replaced with an excited desire for the benefits, advantages, and improvements that will be provided by the product and the product's corresponding benefits. Here the sales representative dusts off the vision once held by the prospect. Recapturing vision builds motivation and makes the prospect a believer again.

Indecision:

The tendency to procrastinate must be offset through complete preparation and a final sequenc class="inlinee that is easy for the prospect. The willingness to ask for action requires a skilled, strategic approach that moves smoothly to close. This part of the presentation must be logical and easy for the prospect.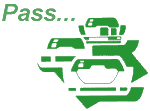 Personal Resistance
Five techniques that give you the momentum to stay ahead of the pack:
New Calls:

Many salespeople will do almost anything to keep from making new calls. Even the most highly repetitive business have a natural attrition rate of 10% to 20% of their client bases. To achieve a growth rate of 20% requires a 40% addition of business each year. Professionals recognize that their job is to find new customers, and that the telephone is the way to get started toward the additional 40%.

Mastery of the Sales Process:

Powerful resistance to mastering a strategic sales presentation often occurs with sales people. The notion that the sales process "doesn't fit my personality or my kind of selling-I just like to visit with people-I don't want to be canned," must be transposed into a process that fits, looks professional, and feels natural every time.

Asking for the Order:

Salespeople who don't close sales and get financial commitments aren't salespeople. They are just conversationalists. The fear of asking for a commitment-asking for the money-deflects all the former preparation and effort. Asking is a must if the previous work is to be worthwhile.

Details and Organization:

Proper presentation and continuous follow-up are essential to success in sales. Here, again, this seems to go against the very nature of salespeople. The most professional salespeople, particularly in this time of group buying and long-cycle selling, have learned that organization and effort in follow-up areas are important as any aspect of selling.

Keeping and Analyzing Records:

The natural behavior of most salespeople is to be optimistic and wear rose-colored glasses. Without analyzing our efforts to see what efforts pay off and result in sales, we fail to see progress. We may only do what feels good-what is in our comfort zone (or what we used to do). The big opportunities that are all around require continuous review of ongoing activity.
Progress in any area of Personal Resistance contributes to progress in all five. Personal motivation is the ability to make and keep commitments, follow through on our intentions, and make a habit of doing the things failures don't like to do.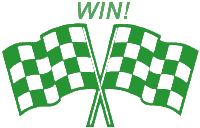 The Turbo Sales LAB helps you build on your strengths and develop new improved sales skills.
Features
Advantages

Ten weekly, three-and-a-half-hour sessions

The LAB is long enough to develop permanent new habits. You can easily plan to include the time in your schedule.

Off your seat-on your feet! Build confidence while building your new sales skills.

Leave LAB sessions with a clear understanding of where, with whom, and how you will apply your new sales skill.

Stay on your toes by sharing with the class how and when you applied your new skills. Your performance-enhancing habits are formed by this action.

Manual and Video Record of your progress

Your personal video shows you how natural you look in appealing your newly developed skills. Your sales manual is your own book on how to sell your products and services-a great reference for years to come.
Here is what you learn session by session:
Session #1
Three steps to establish rapport
2
Five ways to gain favorable attention
3
Five questions to profile prospect priorities
4
Determine prospect buying motives
5
Three keys to clarity and conviction
6
Building prospect belief
7
How to read buyer signs
8
Four-step down-shift close
9
Answering objections
10
Building tomorrow's sales today
Five Important Benefits of the Turbo Sales System:
Self-Confidence:

Develop new accounts, deal with difficult customers, and create rapport to gain commitment.

Organization:

Maximize the use of your time, and be in the right place at the right time in front of the right person, prepared in the right way and with the right frequency.

Selling Skill, Not Product Features or Policy Issues:

Analyze why customers buy when they buy, and why they don't buy when they don't buy. Learn how to establish rapport, gain favorable attention, qualify and get commitment, relate important features and their corresponding benefits, use supporting evidence, recognize indicators of interest, make trial closes, answer objections, and close sales.

Enthusiasm:

Develop your ability to deal with the emotional side of selling (the ups and downs). Staying "up" is the common thread of keeping the sales cycle moving forward.

Motivation Skills:

Get yourself to do what you want to do through personal motivation---when we set goals and make plans we must be motivated and committed to follow through. Evaluate the prospect's wants, and make it easy for them to see how they can get what they want from your product or service through prospect motivation.
All professional sales people have some skills in these areas. Real professionals are constantly looking for ways to improve in all of the above. Which of these areas are the most important in helping you achieve your goals? Why postpone this self-improvement any longer? You will gain a sense of achievement, recognition, added responsibility, and income.
Turbo Charging Your Sales Force™ (TSF) - "Stretching sales achievements"
Your sales managers develop a sophisticated process approach to creating a high performance sales team.
5 Steps to Turbo Charge Your Organization's Sales
A strategic process approach insuring all sales efforts
secure maximum market share for greatest profits.
Think - Think through your past sources of business
Product type
Customer characteristics
Analyze your market
Identify your "A" prospect requirements
Understand - Understand your core competencies
Your unique offerings
Your distinctive characteristics
What you do better than competitors
How you solve customer's problems
Rehearse - Rehearse your sales presentation
Develop your Stadium Presentation
Education Sell Story
Questions that Surface the Need
Appropriate Sales Aids
Build - Build Your Sales Campaign
Standard Sales Letters
Phone Tracks
Standard Follow up Emails
After-Sale Follow up
Observe - Observe Results - Track and Measure Lead and Lag Indicators
Track and keep score of "demos"
Publish Results
Coach sales reps to peak performance
Celebrate Successes