Welcome to Turbo Leadership Systems
Founded in 1985 by Larry W. Dennis, Sr., Turbo Leadership Systems is an executive team building and leadership skills development organization. Turbo Leadership Systems has worked closely for 31 years with management teams of over 200 client companies in manufacturing, construction, distribution, food service, professional services, guest services, and healthcare.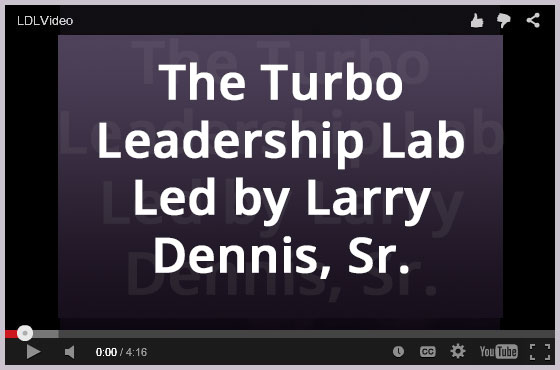 Please Join Us
Salem / Keizer Leadership Development Lab Preview Meeting
Wednesday, Dec. 7, 2016, 6:29pm
Quality Suites Keizer - 5188 Wittenberg Lane NE, Keizer, OR 97303
Contact admin@turbols.com for details!
Each Tuesday, we post a 500-word true story from leaders just like you. Benefit from what they've learned: Read this week's TURBO Charger